Ten years on and still going strong!
21 September 2023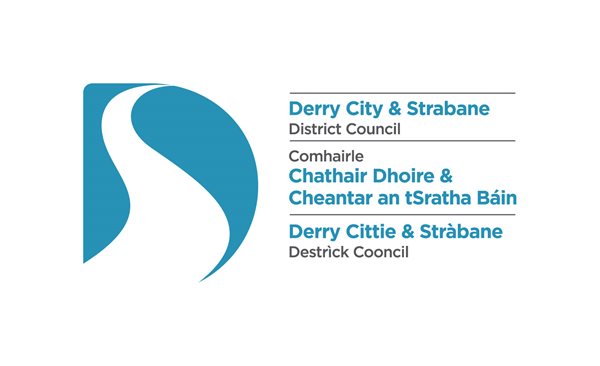 Having launched its inaugural edition as part of the amazing programme of events in the 2013 City of Culture year, the City of Derry International Choir Festival celebrates its tenth anniversary next month with an impressive line-up of events from 18th to 22nd October.
Since its inception the festival has welcomed over 10,000 singers to Derry from Argentina, Australia, Belarus, Bolivia, Brazil, Colombia, Czech Republic, Denmark, Estonia, France, Germany, Hungary, Iceland, Indonesia, Italy, Latvia, Mexico, Nigeria, Norway, Philippines, Poland, Portugal, Slovenia, Sweden, USA, Ireland and the UK. These choirs have come from all walks of life and performed all styles of music, all with the common thread of enjoying singing together and sharing that joy with others.
This year will be no different.
There are 80 choirs signed up to take part, from professional singers to amateur ensembles to community groups and everything in between. Kickstarting events will be the 100-strong Festival Chorus, made up of singers from across the northwest, performing the dramatic Requiem by Giuseppe Verdi with Northern Ireland's premier symphony orchestra, Ulster Orchestra, and a superb line-up of guest soloists including Mexican tenor Benito Rodriguez and Derry soprano Laura Sheerin.
On Thursday 19 October, a packed Guildhall Square will exclaim together "I am a Derry Girl!" with a chorus of local post-primary Derry girls and Derry boys performing the iconic 'Dreams' by the Cranberries as well as some other favourites from the phenomenal hit TV series, Derry Girls.
On Friday, the Festival welcomes the return of one of the finest choral ensembles in the world, The Sixteen, conducted by the inimitable Harry Christophers. In the stunning surroundings of the Guildhall, The Sixteen will inspire and exhilarate with a programme of beautiful choral music composed and influenced by one of the greatest composers of the Renaissance period, William Byrd, as 2023 marks the 400th anniversary of his death.
In addition to the gala headline events, school, national and international choirs will take part in a series of competitions across the five-day festival, adjudicated by an international panel of renowned and celebrated choral directors, singers and composers. National choirs will strive to be crowned Choir of the Festival, while international competitors will pull out all the stops to win the prestigious Oak Tree of Derry Trophy.
In addition to the competitive element, a vibrant and eclectic programme of non-competitive concerts, pop-up performances and sacred services will see local choirs sharing the stage with visiting groups and singing in venues and public spaces across the city, district and throughout the northwest region.
For those interested in honing their skills or just enjoying a bit of a sing, the Festival will welcome choral director Siobhan Brown with her community choir Cairde from Belfast for a free Big Sing workshop on Saturday 21 October in Millennium Forum. Aspiring conductors can join adjudicator Kari Turunen (Finland/Canada) for a conducting masterclass on Wednesday 18 October in Ulster University and local school children will enjoy two singing sessions with opera soloist, musicianship lecturer and Kodály-enthusiast Laura McFall, as well as Anders Edenroth, founding member and former singer with Swedish a cappella sensation, The Real Group.
Ciaran Scullion, Head of Music and Opera, Arts Council of Northern Ireland, commented, "The Arts Council of Northern Ireland is thrilled to support the City of Derry International Choir Festival, thanks to funding for good causes from the National Lottery. Congratulations to the Festival team on 10 fantastic years. Audiences can look forward to some wonderful events this year from some of the very best local and international choirs – a truly fitting celebration to mark this special anniversary programme."
Dónal Doherty, Artistic Director of the Festival says, "The extraordinary success of the festival since its launch in 2013 is due largely to the magnificent support and special welcome provided by the people of Derry and the North West to our many national and international visitors. For one week each year, the City of Song comes alive with the sound of thousands of singers sharing their joy of music with the local community.
The theme of this year's festival is 'engagement' and we've put together an extensive and varied programme, which will provide an opportunity for everyone to be part of this exciting event.
Welcome to our 10th Anniversary celebrations - let the party begin!"
All details at www.derrychoirfest.com and tickets available at www.millenniumforum.co.uk.